Hydraulic Boat Lifts
Waterfront owners looking for superior reliability, premium performance, and complete peace of mind choose ShoreMaster Hydraulic boat lifts. Our pure hydraulic design provides ultimate convenience and enviable speed, while our welded construction is guaranteed to full capacity.
Product Highlights
Dime-Welded Construction with Quiet, Smooth Operation
Remote Control Operation Comes Standard
Pure Hydraulic Design – no cables or pulleys
Available in capacities of 4,000-12,000lbs
Bi-Rotational Pump, pressure balanced for high efficiency
48" and 60" Lift Travel Available
Rails and Bunks for V-Hulls, Sailboats and Pontoons
Traditional cantilever design works in deep water, shallow bays & fluctuating water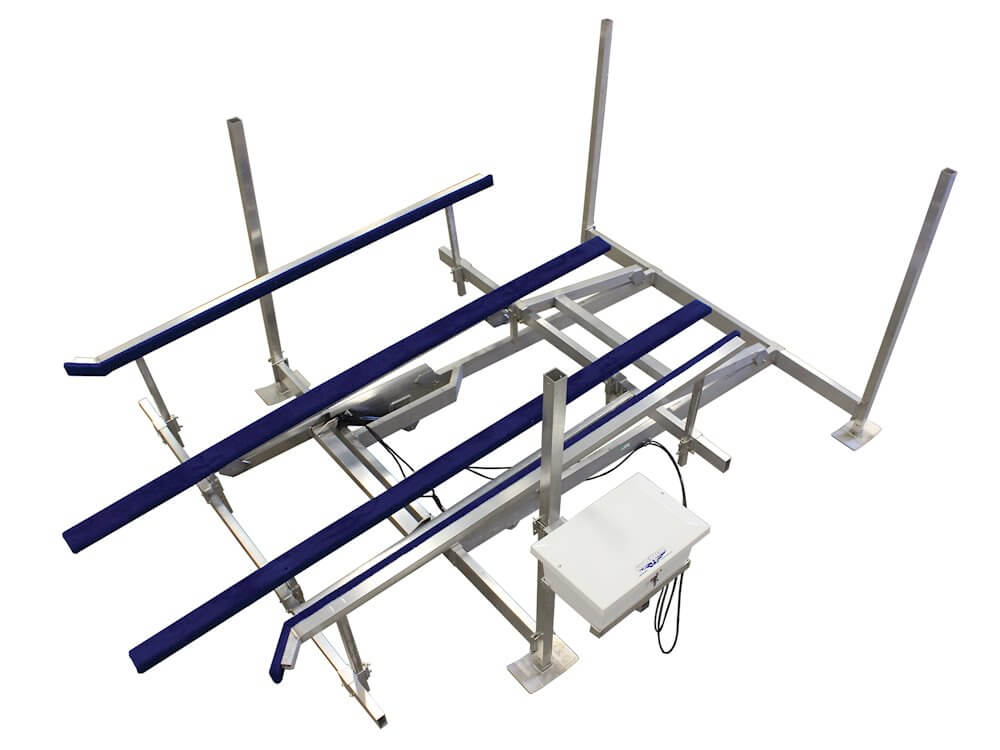 Easy, Refined, Push Button Operation
ShoreMaster Hydraulic Boat Lifts offer superior reliability, premium performance and the ultimate in convenience. Precision welded construction provides superior durability over bolt together lifts, while the traditional hydraulic design means minimal maintenance and hassle-free operation. Premium components and time-tested designs give owners complete peace of mind that their watercraft is protected from the elements. Plus, remote control operation is standard with all ShoreMaster Hydraulic Lifts for easy, convenient, hassle-free lift operation. Combined with a ShoreMaster Canopy System and Boat Lift Accessories the Hydraulic Boat Lift can accommodate nearly any watercraft style.